Can you adjust the layout in Printing from MainType?
I installed Free Maintype, played around and printed a page with characters including codepage & names.
But I can't see to find adjustment to numbers of characters on a row. It printed with default 17 char/row. Which is too small for some characters to see. I want them to be printed out as in view ( see image ), 12 char/row with 30 Points. The print isn't helpful for me like Google Font view and print.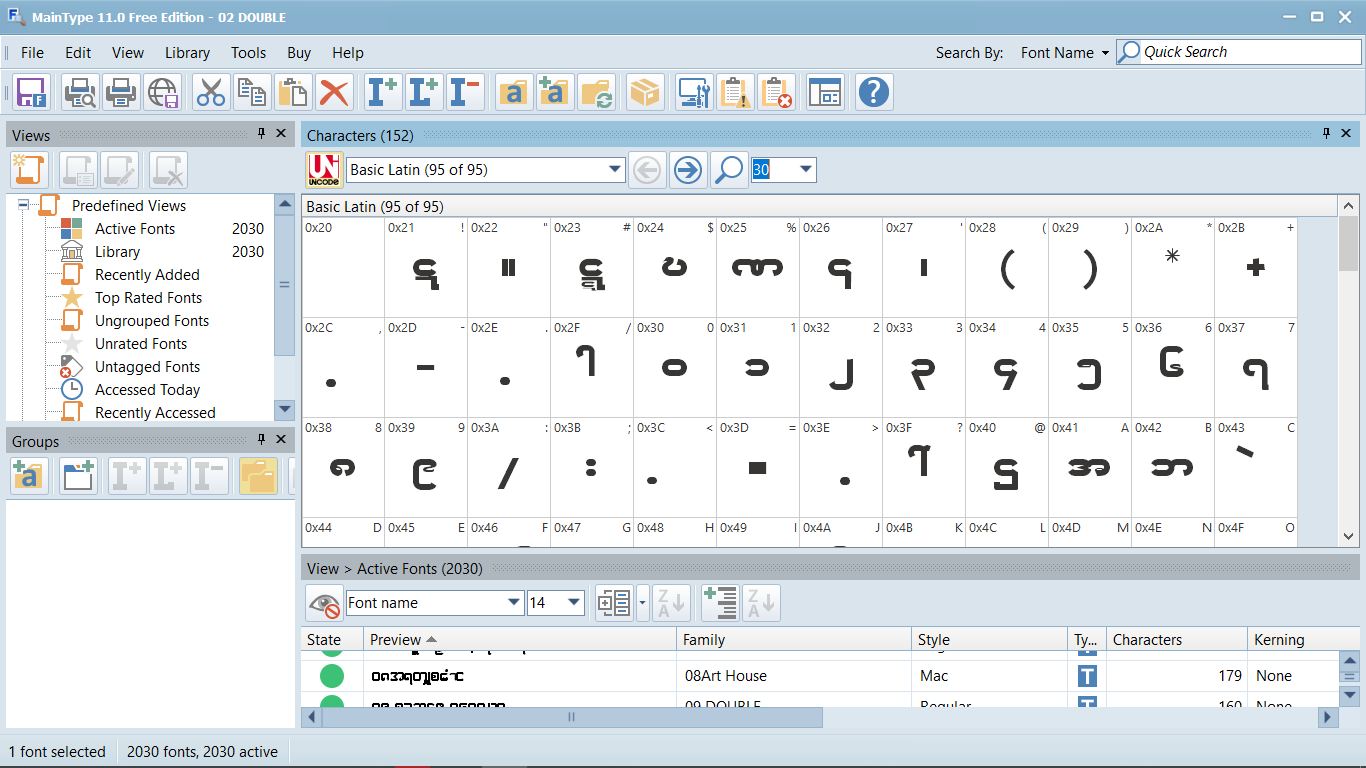 Tagged: