[This is diverted from the
capital eszett thread
. I thought it deserved its own topic.]
John Savard wrote:
note that it is Poluustav of which Hrant was thinking when he suggests a Russian Er should have a rounded corner
It is also notable, however, that the rounded — or, in any case, serifless — corner form that recalls the Greek origin of this letter persists as an option in both upper- and lowercase in early civil schrift types following the Petrine alphabet reform. These images are from Abram Shitsgal's 1947 work
Графическая основа Русского гражданского шрифта
(Graphical basis of Russian civil schrift).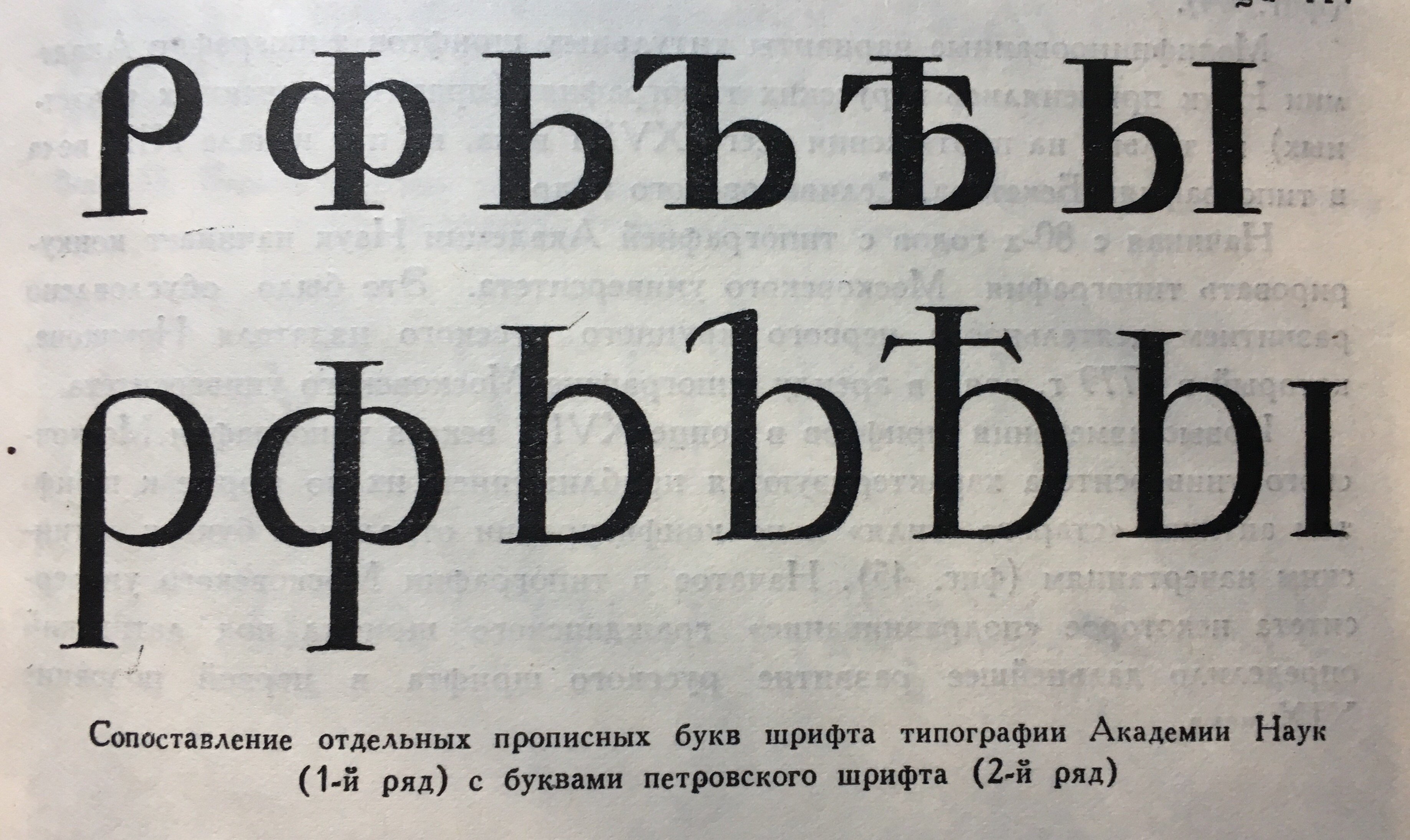 The last two illustrations are from 1748 and 1749 respectively. By this time, one also sees the uppercase form with serif at the upper left, and by the 1770s the serif has become common in the lowercase too.
None of which should imply that I'm actually agreeing with Hrant here, only noting that he is not reaching so far back in his assertion.