Slow Learner Needs More Advice
Hello! I've been working on this font for many, many years, and I just can't finish it. I can appreciate beauty and grace, but actually creating it is something very different. (If only art were as easy as music and language!) Anyway, here's where my antiqua is: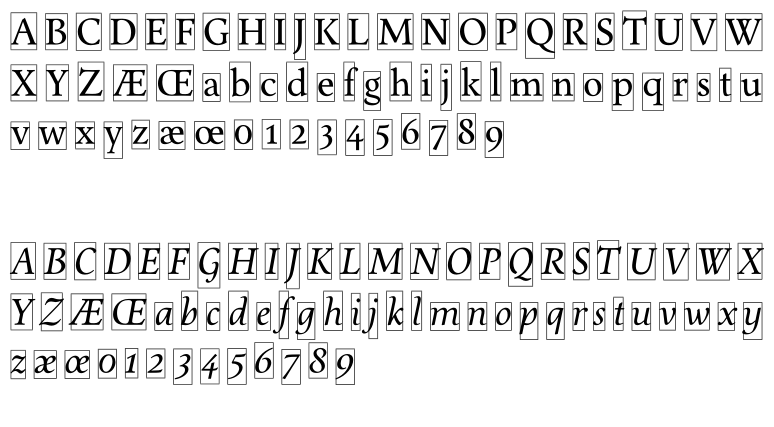 There's something simply
wrong
with them, and I just can't figure it out. I want to match the italic /h glyphs to the /a glyphs, but I'm worried that'd make the italic too monotonous. Are both /T too narrow? Should I make the italics more pointy? Is roman /Z too wide and /H too narrow? Should the italic caps have more italic shapes?
Et cetera ad infinitum ad nauseam.
Overall, it seems to me that I'm trying to match several designs, and they just aren't harmonizing. Am I right in thinking that italic /a has too wide of a bowl at the NW corner (the angle is too wide), and glyphs formed on its model just repeat that? Ugh.