I've just released the first version of
Béziers
for iOS. It's a vector graphics editor specially designed for digitizing lettering projects on the iPhone or iPad. You can take a picture of your work, load it into Béziers, and start drawing curves. When you've finished, you can export it as an SVG file to load into your favourite desktop editor.
Here's a video of a sample session: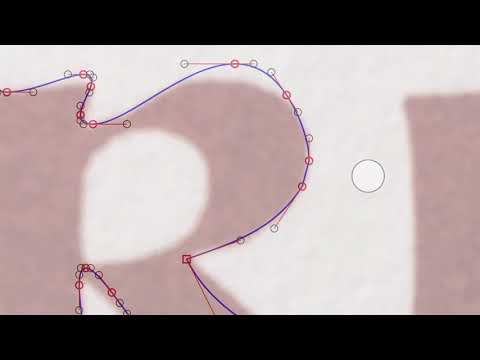 One thing I'm particularly proud of is that it performs edge detection on the picture as you're tracing and dragging nodes, so the tracing "snaps" to the edges of your lettering. It's really neat; you kind of have to experience it to get it. I've also added curve harmonization, balancing and all that sort of thing.
You can get it from the
App Store
. This is my first commercial app release, so please be gentle. I'm happy to work through any queries or problems.