This matter has been puzzling me for quite some time.
I don't know if this has been discussed previously nor do I know how many font makers care about the ligature
łł
for Polish. In my opinion it is an important one.
I wonder what might be the appropriate solution for the stroke. As
Adam Twardoch has demonstrated
, in script style typefaces a single stroke above the l's, possibly with a wavy touch, would be the preferable choice. But I'm not sure if this solution would also be the best one for e.g. mainstream sans or serif text fonts.
By now I can imagine these five potential models: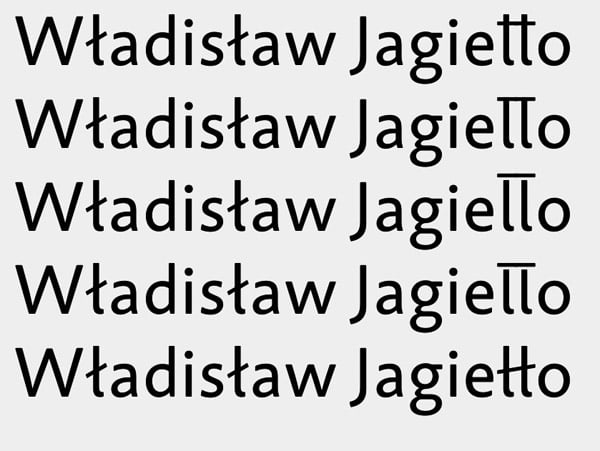 Which one would be the best?
Next question: is there also a special requirement for the capital version?