As someone whose background is in linguistics rather than type design and who has thus read lots of material containing phonetic characters, you'd think I'd have better intuitions on this topic but I don't so I thought I'd ask...
The International Phonetic Alphabet employs a variety of letters which are rotated, reversed, or inverted versions of standard latin letters, and historically these letters (at least the rotated varieties) were actually created by simply rotating sorts, but I'm wondering if this is really the appropriate approach when designing type from scratch.
In some cases, rotating a character produces perfectly reasonable results. For example, open o (0x254) can be produced by simply rotating lowercase c:
However, in other cases, it seems that simple rotation doesn't harmonize as well with the latin alphabet as it could. Below are examples of rotated m and h (0x26F and 0x265), along with an alternate version which involves more than simple rotation (n.b. all examples are based on Adobe Text):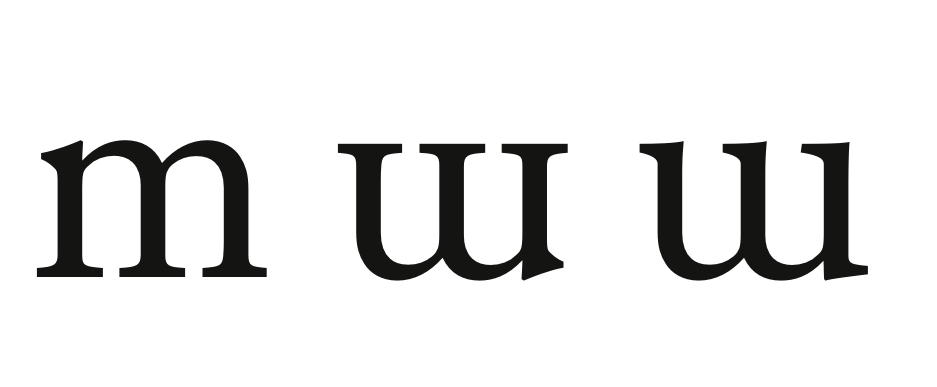 It seems to me that the rightmost instances in the above examples harmonize better with the latin alphabet than the center versions. However, a survey of various phonetic fonts indicates that the center version seems to be far more common (in fact, of the faces I looked at only John Hudson's Brill didn't use purely rotated versions).
What I'm uncertain about is whether departing from the more traditional forms (which as I said often resulted from simply rotating sorts rather than redesigning characters) may introduce a source of unnecessary confusion and whether that should override some personal notion of 'harmony'
Thoughts?
André